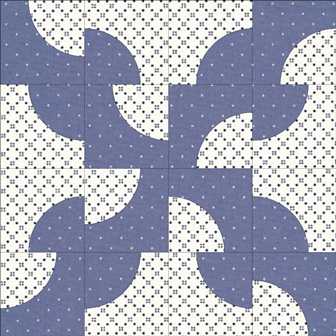 This quilt is an example of the traditional drunkard's path - there are 16 blocks here. Each block has a wonderful curve. And you can see the wonderful loopy roadway created by these blocks. The International Quilt Festival asked the
Chicago MQG
and other Midwestern quilters to create modern twists on the Drunkard's Path design. And the results are astounding. Here are some of the quilts, including all submitted by my fellow guildsters.
Pete and Repeat by fellow CMQG Amy Struckmeyer
Disappearing Drunkard's Path by fellow CMQG Sarah Shulman
Paint Drips by Angela Pingel, South Bend IN
Runaway Flowers by fellow CMQG Emily Lang
Yellow Brick Road by Jane Bronson, Aurora, IL
Pretty Good for a Drunk by current CMQG president Sarah Evans
Quilt for Our Bed by fellow CMQG Laura Hartrich. This quilt was voted People's Choice at QuiltCon 2015 and has been travelling. I don't think it's been on Laura's bed for very long. And she has written the pattern for this quilt.



Here's Bill's quilt exhibited next to Emily Lang's.
It's Clouds" Illusions I Recall. I Really Don't Know Clouds At All by my Canadian friend from Ontario Bill Stearman. This quilt is a reflection of his life and memories and inspired - obviously - by Joni Mitchell. The following is Bill's piece next to Emily's. Bill and Amy's quilts fall in the same happy category, to my eyes.


New Year's Eve Confetti by fellow CMQG Rebecca Cynamon Murphy.




My Drunkard's Path: Elongated and Staggered as exhibited
This piece was hand-quilted, sashiko style. Much of the stitching was done shortly after my mom's death at the end of 2014. I continued adding more stitches until January of 2016. Here is my blog post about this quilt.
The happy quilter
And here it is at home on the Quilt Rack that my uncle Leonard White made me.
It was so much fun to be a part of the International Quilt Festival!